We provide creative solutions for various technical, design, and artistic needs. If you have any questions, .
---
Lemongrass Café
Website and Photography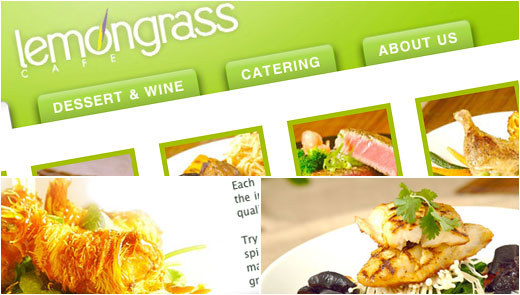 Our tastiest project ever! When Lemongrass Café was ready for a new website, it was the perfect opportunity to get a fresh set of photos of all their signature dishes. We brought the studio to the restaurant so we could capture each dish as soon as they were prepared.
Tethered shooting allowed the chef to see results live as the photos were taken. After hours of careful food styling and carefully putting the food away in our bellies, we had a fantastic set of photos to use on their website, restaurant slideshow, and on future projects.
Table-top advertisement with mini menu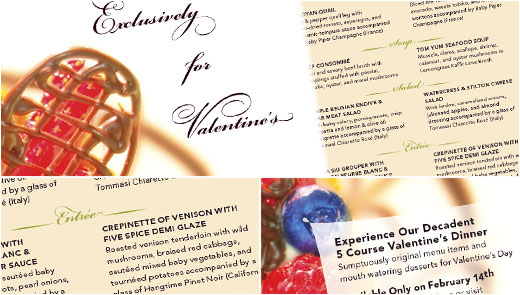 Postcard advertisement with mini menu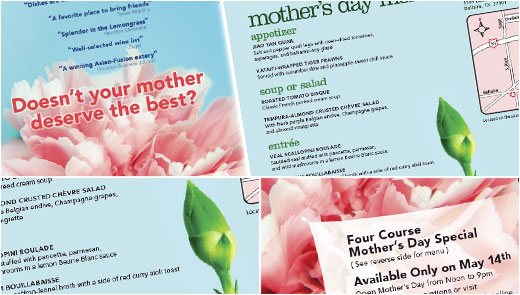 Dessert Advertisement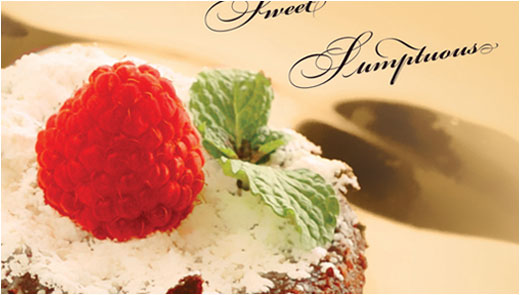 ---
Applied Optoelectronics
Website and Photography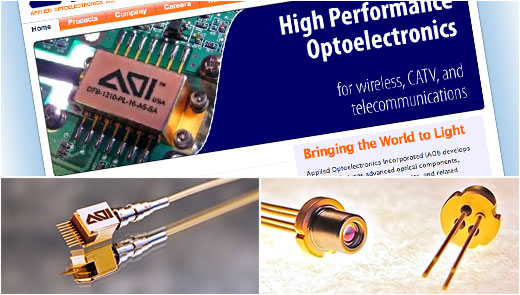 In addition to a new website, Applied Optoelectronics needed professional photos of their entire catalog of laser products. Samples were shipped, photos were taken, and now they have high resolution images ready for screen and print. The photos have been used on their website, brochures, and on trade show booth designs.
---
Vale Systems
Website and Logo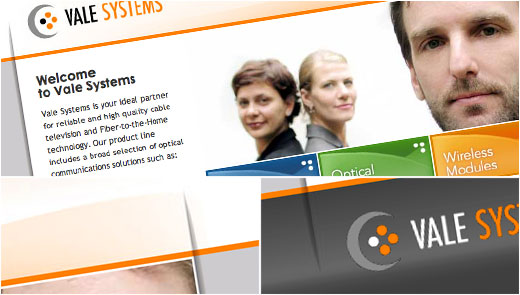 Vale Systems needed get their product catalog online fast. With no pre-existing logo or website, this was a highly unusual and accelerated project. A new logo AND site was produced in record time - just a hair less than 2 weeks.
No fancy server tech here, just a small set of pages and some client side logic to view individual products without creating separate pages for each. A special print stylesheet makes the site pull double-duty as a printable catalog. The logo is based on a electronic schematic symbol of a laser diode. Foreign to most of us, but fairly recognizable to their target audience.
---
Manila Café
Logo and Menu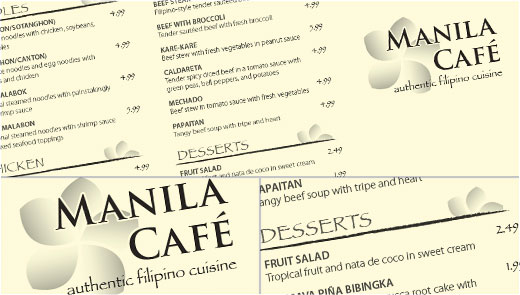 Papyrus? Why did we choose one of the most overused (and abused) typefaces available? For Manila Café, the commonly available font meant updating the menu would be easy and free.
For this pro bono project, the main goal was to help the restaurant gain some publicity by providing an easily reproducible and easily editable menu. That meant no expensive font licenses and no page bleeds so the menu could be reproduced on any paper and printer.
---